France 2004:
Tour Album Week 1 (July 20 - 25, 2004)
The team arrived in France on July 20th. The first couple days we were at Alain Soudrain's home near the city of Orange for a time of orientation and rehearsals. Alain's house has a large courtyard where a lot of activity takes place.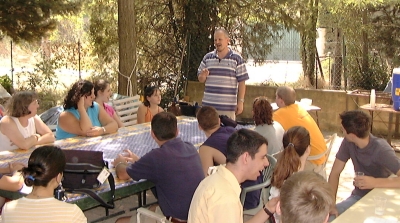 July 20th. Alain Soudrain is helping us to better understand the French mind-set and how to be effective in our communication.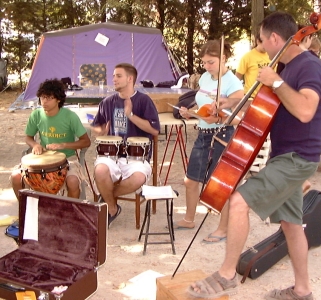 July 21st. We have a lot of music to finalize in rehearsal.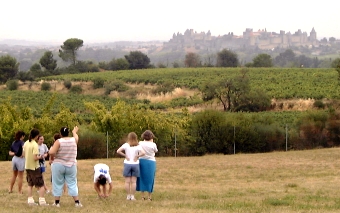 July 22nd. We moved the team to Carcassonne. We stopped outside the city to see it from a distance.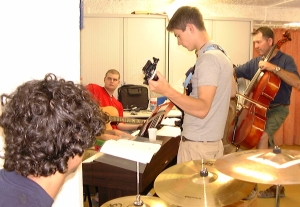 Rehearsing in the Youth Hostel.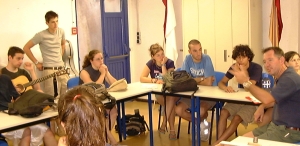 We are staying in the Youth Hostel in Carcassonne. We are using a room in the basement for our team meetings and rehearsals.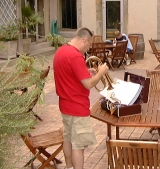 In the Youth Hostel courtyard.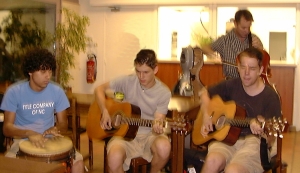 We sang together.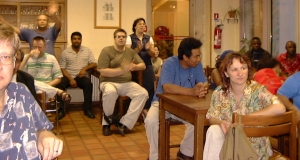 July 22. That evening we met with believers from the region.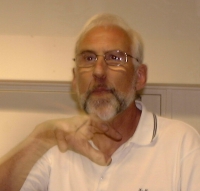 Jean Koning presented our team to the people.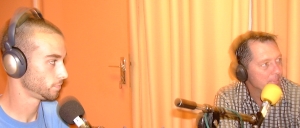 We were interviewed for a local news broadcast.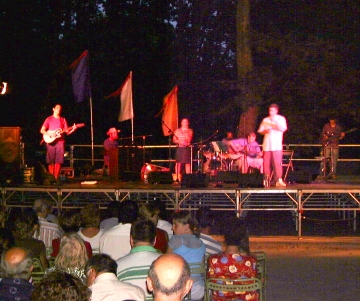 July 23. We gave our first concert at Pennautier. The concert was attended by about 300 people!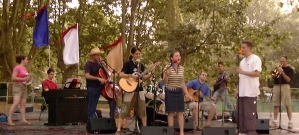 In Pennautier.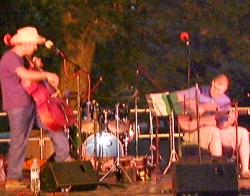 Greg and Brandon doing their jazz version of Happy Together.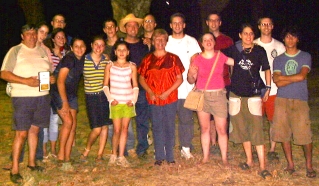 Part of the team with the representative of the Mayor's office of Pennautier (far left).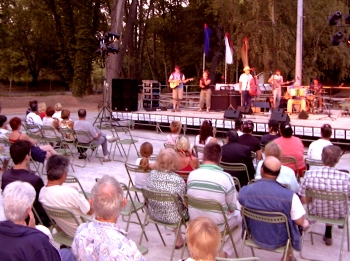 July 24. Our second concert was in Rieux-Minervois.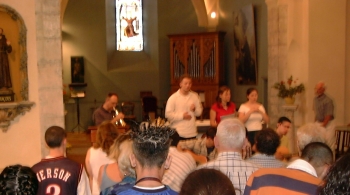 July 25. We worshipped Sunday with the church in Castelnaudary. We met in a Catholic church because their hall was too small to hold us all.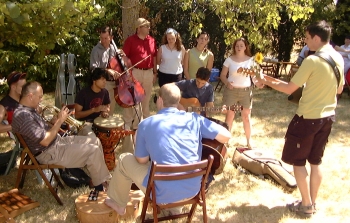 ...a little jam session after the picnic.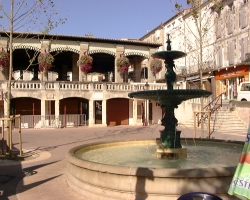 The evening concert in Castelnaudary was at the beatuiful Place de Verdun, a superb spot to perform.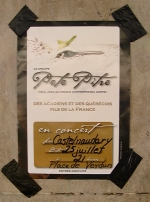 The Pete Pitre poster.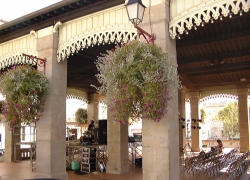 We played under the arcades.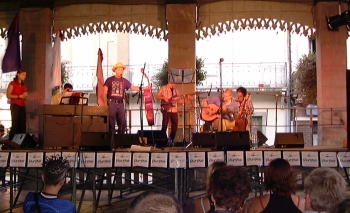 A great show in Castelnaudary.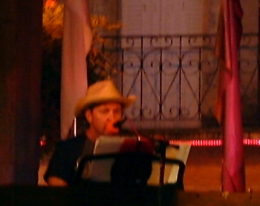 Greg singing "Help me remember".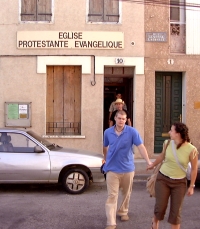 The church in Castelnaudary has been meeting in this small hall. They will be moving to a larger place in September.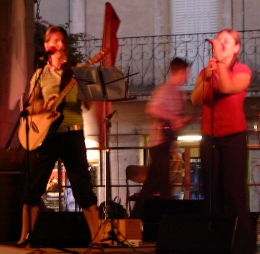 Stephanie and Nathalie rapping.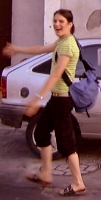 Stephanie brings joy wherever she goes.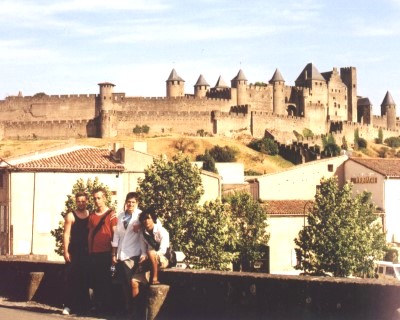 The walled city looks like a postcard -- but that really is Alex, "Jo", Brendan, and Frankie in the picture.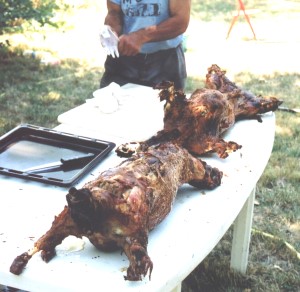 That afternoon the church gave us a "Méchoui" roast lamb picnic feast (otherwise described as
"lamb on a stick"
)...